Huawei Solar Inverter Price in Pakistan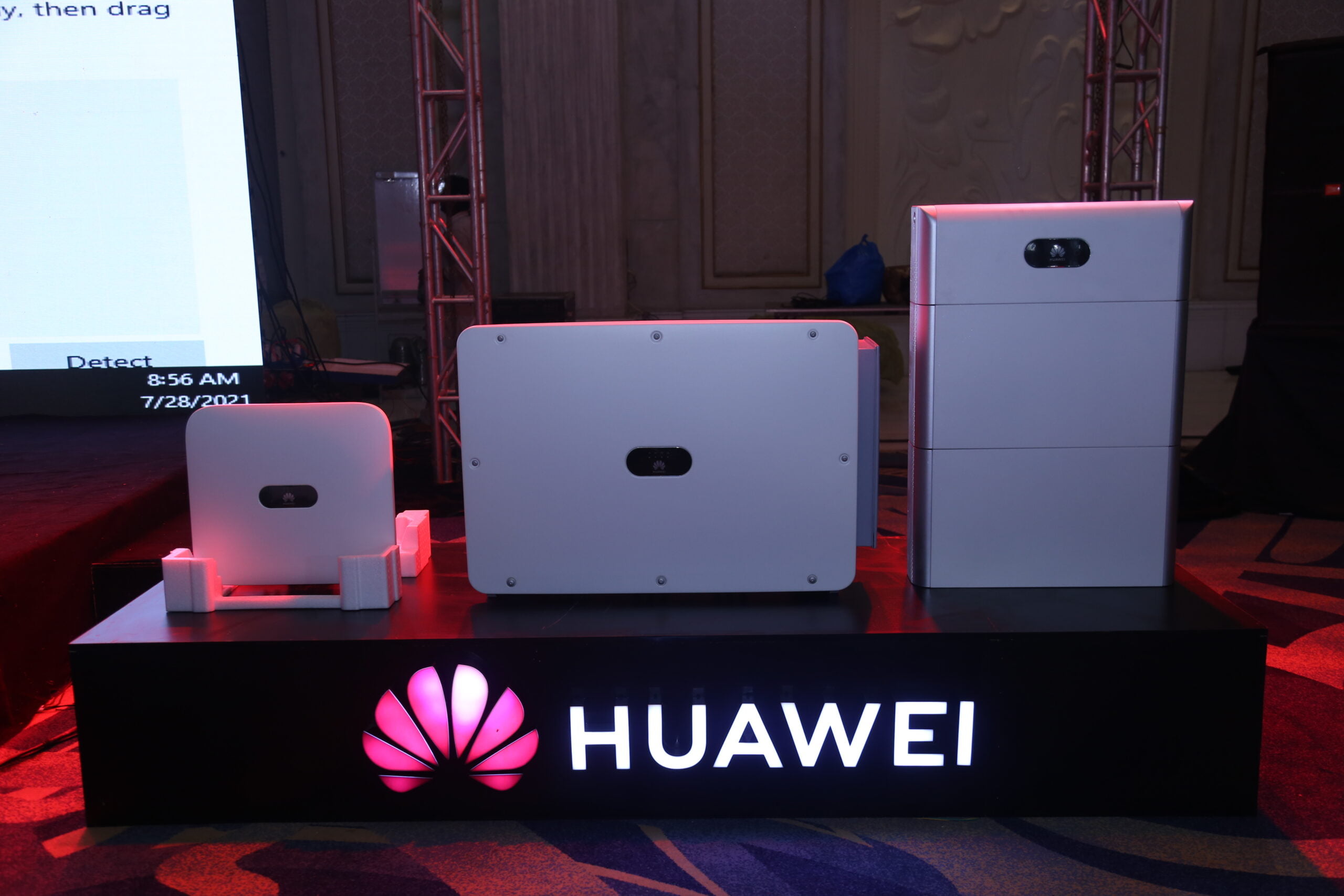 Huawei Solar Inverter Price in Pakistan
Due to the increasing demand for energy the world is converting to renewable forms of energy. Since renewable energy sources are not enough to fulfill needs. The energy crisis is the leading global issue and the world is facing a shortfall in electricity. Especially in countries like Pakistan where water resources are decreasing day by day hydroelectric power is not enough. So, we need an outer renewable source of energy and that is solar energy. Since in Pakistan sunshine 365 days of the year so we can easily utilize this solar energy. Cellsolgroup has taken the initiative to introduce Huawei solar inverter in Pakistan.
Get Rid of Loadshedding problems with Huawei solar inverters:
Due to load shedding problems in the country, the electricity is only available for a few hours of the day. This is frustrating because people can't do their job and business since lots of businesses are attached to electricity. The second thing is that electricity is too costly and you have to pay a lot for it. Cellsolgrouprecognized this issue & accepted challenge & brought Huawei solar inverter at a reasonable price to Pakistan. If we talk about the Huawei solar inverters price in Pakistan then you may be amazed that it is a lot cheaper and greater in efficiency than other inverter companies.
 Best Solar Inverter Huawei:
 You are hearing the right thing here are some reasons why the Huawei solar inverter is the best solar inverter in Pakistan:
 Greater Lifetime of Huawei solar inverter:
The lifespan of a solar inverter is usually around 2 years. But with the help of Huawei solar inverters, you can easily get a 10 years replacement warranty.
Cheap and Affordable:
The best part of Huawei solar inverters is that they are very affordable and can be bought at a much lower price than other inverters.
High- Efficiency:
The efficiency of a solar inverter is usually between 50 and 60%. But with the help of Huawei solar inverters, this range is easily doubled up to 99.9%. 
DC Insulation Resistance:
One of the unique features of the Huawei solar inverter is its DC insulation resistance detection. This makes it an ideal choice for installations in sensitive areas like power plants, hospitals, and other high-voltage applications where insulation is prone to get damaged.
Features of Huawei solar inverter in Pakistan:
-Multiple number of MPPTs for inverters with different rated AC Power for maximum effectiveness of 98.9% to 99.1% for versatile modifications to various layouts
-IP65 safeguards against moisture and dust
-Anti-Islanding Protection
-Safety from AC overcurrent
-being able to identify residual current fault protection
-Installed: Type-2 surge arresters for AC and DC
-display of LED indicators
-Access to data management system over the internet
-Stylish and portable with very silent functioning
-Increased production of each solar panel by 30 percent
– No components to change
-Coming with AFCCI technology
What is the Price of Huawei solar inverter in Pakistan:
Huawei solar inverter has a price range of about 265,000 to 690,000. We assure you this is only one-time investment and you will get rid of all your electricity problems.
Conclusion:
In the era of energy crisis and costly electricity Huawei solar inverter is a blessing & a noble initiative. Cellsolgroup has always revolutionized innovation world and always brings something new. We always try to meet the demand and our research team is always on work of it.